Professional Roof Cleaning Services Montgomery County PA
Your home is probably your most significant investment, and the roofing is a big aspect of that. So, you need to make sure that your roof is maintained with regularity. Not only will professional roof cleaning help to preserve the appearance of your roof, but it will help ensure its integrity and longevity too. It will also help you save money over the long term.
We at Clear Choice Power Washing know from experience that property owners that get their roofs cleaned from professionals like us are making a minimal investment to protect their primary investment, their home. A well-maintained roof will provide better protection to your home structure and the siding too. Unclean roofs that have lichen or moss growth are at a distinct risk of needing to be replaced or repaired.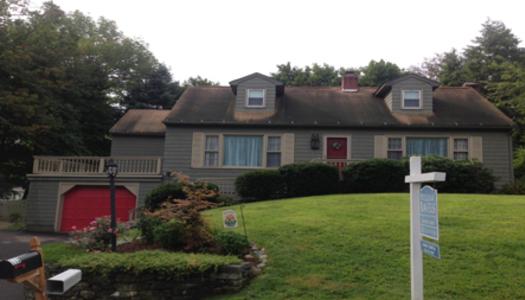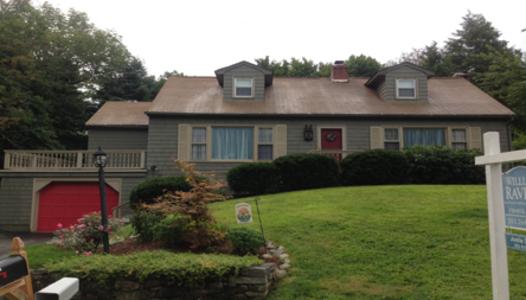 Hire the Roof Cleaning Experts
But that isn't all; when you get regular roof professional roof cleaning done, it also helps reduce your cooling and heating bills. But this is a vital job and not something you can entrust to a novice. You need the services of proven, professional roof cleaning experts like the ones at our company. We have been operating in this industry for over 25 years. In this time, we have handled roof cleaning of all types of roofs.
This job involves a specialized soft wash treatment that is very effective in killing all infestations. It also helps to restore the appearance of your roof. Our team will take every step required to ensure precision and safety while handling the job. Not only will you love the results, but you will also have total peace of mind, knowing that your investment is well-protected. Get rid of all black streaks, lichens, moss and algae the easy way- call Clear Choice Power Washing today.
Is It Really Necessary To Get Your Roof Cleaned?
Many homeowners wonder whether they really need to get professional roof cleaning done regularly. They believe that they can hire a local handyman for an occasional pressure wash of their roof, or tackle the job themselves. But that isn't a wise decision. Those black streaks that you sometimes see on your roof aren't dirt. They are algae or cyanobacteria that produce this black pigmentation, which acts as a sunscreen.
It adversely affects the reflectivity of your roof, causing it to absorb a more considerable amount of sunlight. It means your house will heat up, add to the strain of your HVAC system, and raise your cooling costs.  If you have a shingled roof, the algae will also feed off regularly on the limestone in the features, drastically reducing their lifespan. It means you will end up spending unnecessarily on a new roof when regular professional roof cleaning over the years would have helped you avoid this.
Proper professional roof cleaning will allow you to maximize your shingle life for up to 20- 25 years, or even more. No matter which way you look at it, roof cleaning is an essential aspect of home exterior maintenance.
Our Process
We simply apply 1 or 2 coats of roof - cleaning agents through a 12 - volt soft wash system that will kill all algae and remove black streaks. We will not pressure wash your roof!
Clear Choice uses safe NO PRESSURE equipment and specialized cleaning agents that will get the job done without harming your roof.
Contact the Roof Cleaning Professionals
 If you notice any discoloration/growth on your roof, now is the time to act. Contact us today and ask about our professional roof cleaning services. We will get you on our schedule promptly and carry out the job at a time convenient to you.
We use superior cleansers, professional equipment advanced power washing techniques, and our time-tested expertise to efficiently knock out all the moss, lichens, and dirt. Call Clear Choice Power Washing with your professional roof cleaning requirements on this number- 267-884-4838 or request a free quote through this page and we will contact you shortly.
Your Trusted Power Washing Company
Clear Choice Power Washing offers safe, low-pressure house-washing and pressure washing services. We will safely remove all mold, mildew, dirt and other pollutants from any surface without damaging that surface. We have over 25 years of experience and hundreds of satisfied customers.  We are fully insured and registered with the State of Pennsylvania as a home improvement contractor. Call for references as you will see we are professional, reliable and very affordable.
Clear Choice Power Washing
421 Carpenter Lane
Hatfield, PA 19440
Call: 267-884-4838